Wilson Dyslexia Therapist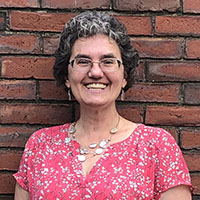 Jeanne received her Bachelor of Science in Education from the Plymouth State University and a Master of Education from Salem State University. Jeanne is a professional educator with a specialty in reading disorders and language-based learning disabilities. She has her Massachusetts certification in English Education 5-9 and 9-12 and is a Wilson Dyslexic Practitioner. Jeanne has been a public educator since 1997 and currently works in a local public elementary school. She has experience in a variety of educational settings working with children at the elementary, middle and high school levels. Jeanne has a wide variety of teaching experiences including reading decoding/encoding, comprehension, written language, and literature. Jeanne specializes in working with children identified with language-based learning disabilities and reading disorders/dyslexia. Jeanne has experience with academic evaluations and providing recommendations and accommodations for IEP's (individualized education programs). She has consulted extensively with general education and special education teachers as well as other specialists.
Jeanne lives just North of Boston with her husband, two sons and two cats. Jeanne enjoys reading, biking, hiking, skiing and gardening.