Speech-Language Pathologist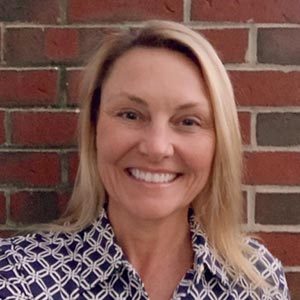 Nancy is a licensed Speech Language Pathologist with a Certificate of Clinical Competence from the American Speech Language Hearing Association. She received her Bachelor's Degree in Communication Disorders from Boston University followed by her Master's Degree in Speech Language Pathology from The George Washington University. Nancy has worked with children and families in evaluation and treatment in hospitals, rehabilitation facilities, schools, and private practice. She has significant experience working with preschool and school age children presenting with challenges across a comprehensive range of diagnoses, including: speech disorders, phonology, apraxia of speech, receptive and expressive language, cognitive skills and social skills, executive functions, ADHD, non-verbal/AAC, feeding and swallowing difficulties, developmental disorders and delays, traumatic brain injury, auditory processing, and autism spectrum.
She approaches therapy with consideration to the "whole child." Nancy strives to develop goals and treatment plans that incorporate a child's communication needs, learning style, environment, and family needs for best practice and successful outcomes. She believes in working with families, other professionals, and caregivers to achieve coordinated care and quality therapy results.
Nancy is passionate about holistic health and wellness and has a certificate in Mindfulness Based Stress Reduction Meditation and is a Certified Yoga Teacher. Nancy lives in Ipswich, has three young adult children and two dogs. For fun, Nancy loves traveling and anything active and outdoors, especially, running, hiking, cycling and skiing.