Owner, Speech-Language Pathologist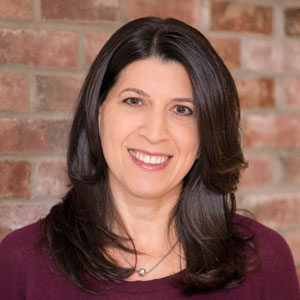 Debra is a native of Canada and she received her bachelor's degree in Child Psychology at The University of Manitoba, Winnipeg, Canada, followed by a Master of Science in Communication Disorders from Northeastern University in Boston. Debra began her career treating the adult population, specializing in neurogenic disorders and dysphagia management in hospitals and rehabilitation facilities. Debra has been in private practice in the Merrimack Valley for over 20 years. She founded Speech Matters, LLC because of her commitment to the local community and her desire to bring a superior level of care and treatment to the Merrimack Valley. Throughout her career Debra has gained extensive experience treating children with phonology/articulation disorders, oral-motor disorders, childhood apraxia of speech, tongue thrust disorders, receptive/expressive language delays, social communication disorders, language-based learning disabilities, auditory processing disorders and treatment of children with Attention Deficit/Hyperactivity Disorder, autism spectrum disorder, Down syndrome, and other rare genetic syndromes.
Debra is passionate about providing personalized speech and language therapy that involves parent/caregiver education and collaboration. Over her career Debra has developed strong working relationships with many local professionals and draws upon their expertise to provide a whole-child approach to treatment. Debra has completed formal trainings in Lindamood-Bell Phoneme Sequencing (Lips) and Visualizing and Verbalizing programs.
Debra lives in Andover with her husband Dan and their two young adult daughters, Abby and Sofie. Debra enjoys spending time with her family, exercising, being outdoors, doing puzzles and playing board games.