Speech-Language Pathologist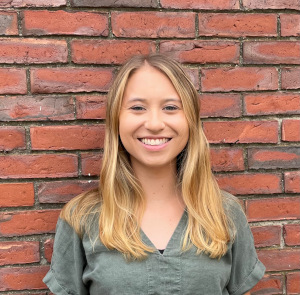 Jenna is a dedicated speech-language pathologist who believes in building strong connections with her clients and is motivated to help children meet their communication needs. She received her bachelor's degree in Speech Language and Hearing Sciences at George Washington University and her Master's Degree in Speech Language Pathology at Boston University. She is licensed in Massachusetts, New Hampshire, and New Jersey and she holds a Certificate of Clinical Competence (CCC) from the American Speech and Hearing Association.
Jenna has experience working with children and adults in private practice, school, and hospital settings. Jenna is experienced in evaluating, diagnosing, and treating a variety of speech and language disorders including articulation, expressive and receptive language, fluency, developmental delays, ASD, and executive functioning. Jenna is enthusiastic about using multi-modal communication (voice, AAC, and/or sign language) to ensure each child's specific communication needs are met.
Jenna grew up in New Jersey but now lives in Woburn. In her free time, she enjoys hiking, painting, playing tennis, exploring new places, and caring for her growing collection of house plants.