Speech-Language Pathologist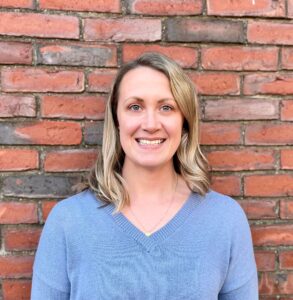 Taylor is a spirited and caring speech-language pathologist who feels that a trusting and genuine relationship is the foundation to success in speech therapy. She first received her bachelor's degree in special education with a concentration in communication disorders from Bridgewater State University. She graduated with her master's degree in speech-language pathology from Northeastern University. She was accepted and completed a competitive six-month clinical placement at Boston Children's Hospital's Augmentative Communication and Autism Language Programs, where she received extensive training in augmentative and alternative communication (AAC).
Taylor spent over five years working with students with moderate to severe disabilities in collaborative school settings, before recently transitioning to a public school where she works full-time. Her experience in the school setting helped her develop strong clinical skills in the areas of treatment, evaluation, IEP writing, and collaboration with a team.
She enjoys working on any goals that are important to her clients' needs, but especially loves AAC, articulation and phonology, expressive and receptive language, and social pragmatics. Taylor is licensed in the state of Massachusetts, holds her Certificate of Clinical Competence (CCC) from the American Speech and Hearing Association (ASHA), and holds an initial license through the Massachusetts Department of Elementary and Secondary Education (DESE) as a speech-language pathologist. She was born and raised in Georgetown, MA and loves tending to her succulent garden, coffee, and going to the gym with her fiance, Alex.